My 1984 GSA X3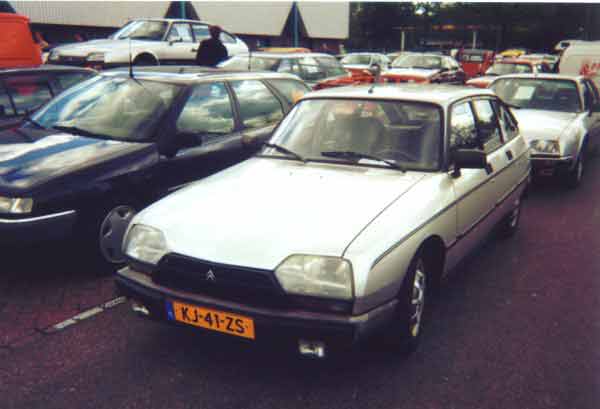 On my way to work I saw this car parked alongside the road. It had a for sale sign on it. Since I was interested I called the number and went for a testdrive. Since the condition of the car was good, as was the price. I bought this car too.
The car has had all the seals in the engine replaced and has a new clutch too. Furthermore the body is in a good condition and so is the interiour. Only the driversseat is somewhat worn out. I still own this car, although I drive it only in the summer and use it mainly as second car.

Just after purchase

As you can see I have changed
the white foglights for yellow ones.
Before purchase I met this car
at Citromobile (as I discovered later on)

Not my car but ackward, look
at the license plate KJ-35-ZS,
whilst mine is KJ-41-ZS